Price, $./m
500 m
550
to 1000 m
from 1050 to 5000
m
from 5050 to 10000 m
10,000 m
1,25
1,16
1,05
0,97
Contract
The company "Artkomplekt" produces PVC casing for the sloping panels of window systems.
In the production of a lot of attention is paid to the architrave feedstock . Qualified chemical engineers constantly monitor its quality, adjusting if necessary structure to produce the desired consistency, pure white, as well as a combination of hardness, ductility and flexibility.
Platband PVC from "Artkomplekt" easily and firmly connected to the sloping panel creaks in use and does not break in the cold.
PVC Architrave Artkomplekt from the company - a high quality, practicality, increased strength and durability.
Drawing produced PVC casing :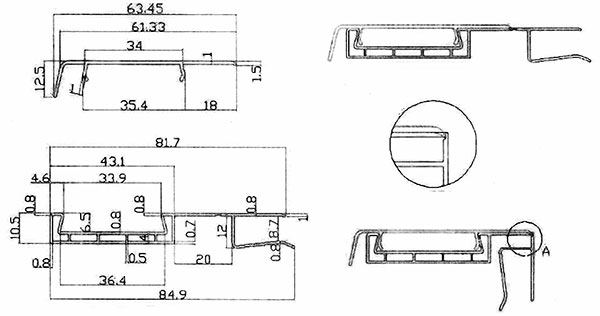 For more detailed information on the availability of goods in stock and prices, please contact our managers!